7:30 pm
Donations Preferred
Songwriters in the Round
Event
Final Fridays
7:30p
—
Three Colorado artists share the stage, bringing you music and insight into their art. The show will include performances from each artist as well as a short panel discussion on songwriting.
—
Free Show – $5 donation to each artist is appreciated.
—
Curated by Christopher Ryan.
Connect with us at
info@burnsfamilyartisanales
to get on the list.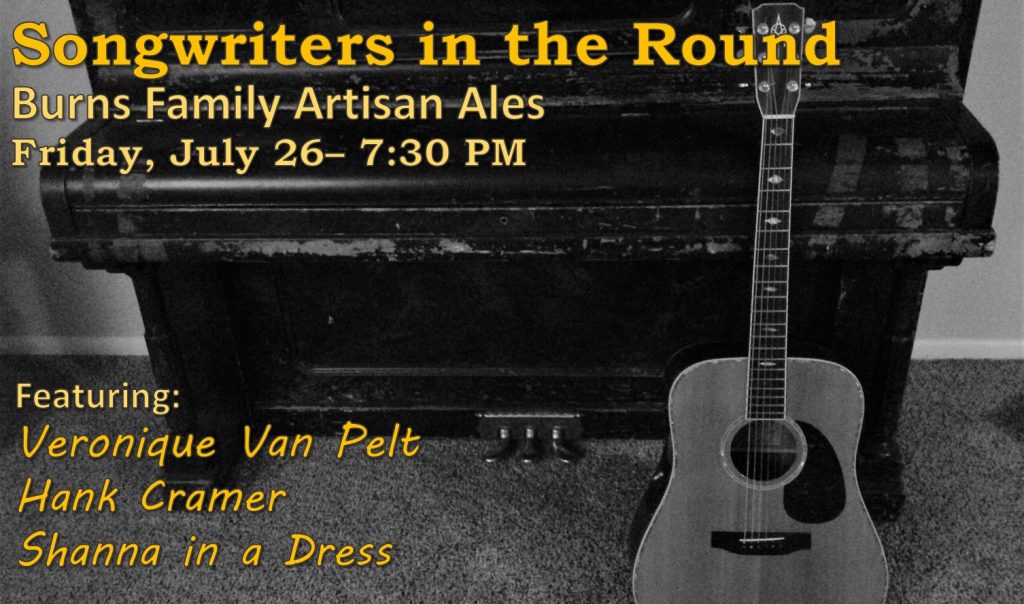 Copyright 2022 Hank Cramer IV. All Rights Reserved.